Superior Layered Design
Made to last through whatever intense workouts you can think of
600+ How-To Videos

Lifetime Warranty

100% Satisfaction Guarantee

Free Shipping

On all US orders over $60

Snap Resistant Bands

Rugged layered design lasts longer
Individual Bands
Size and Use Cheat Sheet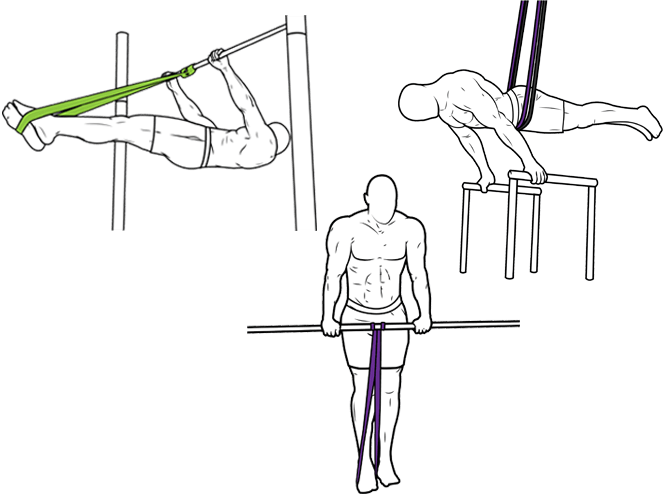 Calisthenics Bands - Calisthenics Workout Equipment
The Bodyweight Training Equipment Multi-Tool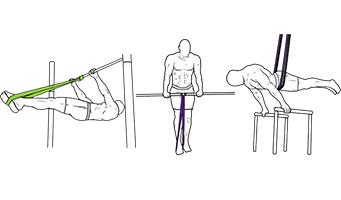 Calisthenics stems from ancient Greek words kalós,"beauty," and sthénos, "strength." This natural bodyweight training street workout builds functional strength, improves physique, and requires minimal calisthenics equipment.
Exercise bands are a valuable training tool that accelerates progressions by using elastic assistance to help offset your bodyweight when doing calisthenics and weight training.
Find out below how to use resistance calisthenics bands for exercises including: pull-ups, muscle-ups, front levers, back levers, planches, flags, and handstands. Incorporating daily calisthenics into your current work out regimen will help tremendously in building muscle and improving your physique. Best of all, you need very little calisthenics workout equipment in order to perform this workout method. You can even do calisthenics at home as long as you have the proper resistance bands and products. Get the body you've always wanted with the calisthenics workout plan.