Superior Layered Design
Made to last through whatever intense workouts you can think of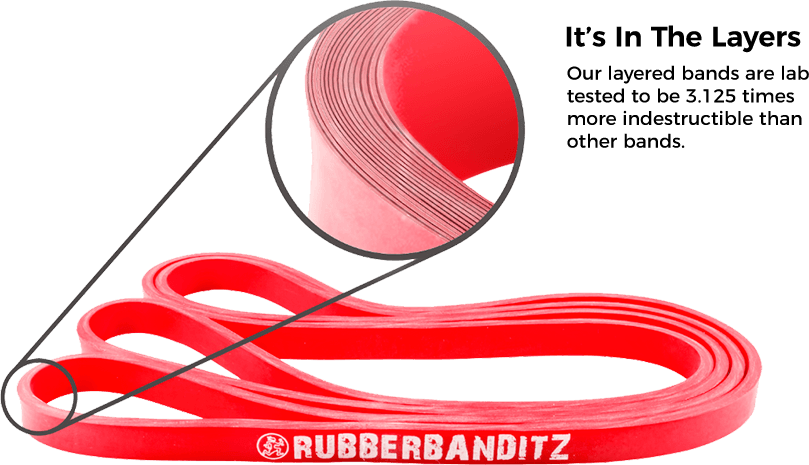 600+ How-To Videos

Lifetime Warranty
100% Satisfaction Guarantee

Free Shipping
On all US orders over $60

Snap Resistant Bands
Rugged layered design lasts longer
Individual Bands
Size and Use Cheat Sheet
Pole Stretch Bands
The Pole Dancing Multi-Tool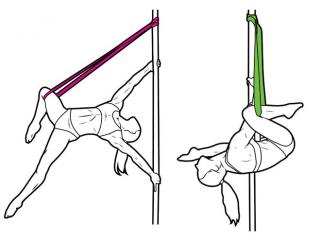 Pole fitness is a dynamic sport that requires tremendous strength, stamina, stability and flexibility. Our pole dance training bands assist your natural body movements and offer a boost as you power through plateaus and progressions.
Exercise bands area perfect complement to pole fitness. They offerassistance on the pole by helping offset your bodyweight -- making tricks more attainable yet still challenging. Exercise bands also offerresistancewhen used to deepen stretches and warm-up muscles for injury prevention.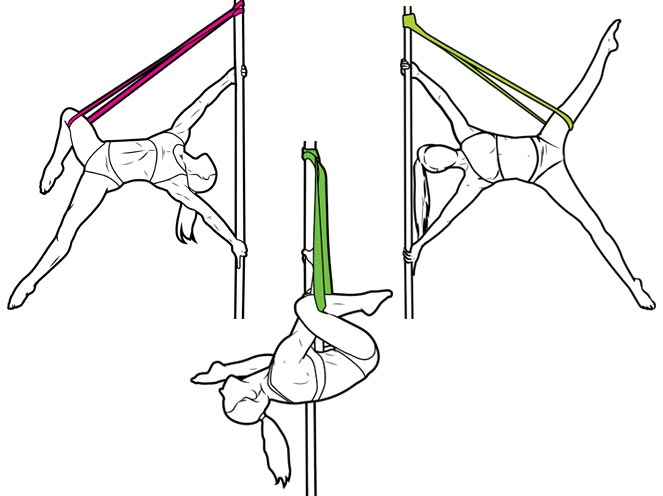 How do I use Pole Fitness Bands?
Start training the aerial deadlift by progressing from the floor with less jump into your handspring, and also by going to a sit on the pole. The aerial deadlift will begin with sitting on the pole and then pushing and pulling with your arms while kicking and lifting the legs up and over your head in the air to end in an aerial Ayesha pose.
Pole Fitness Training Bands
Trusted pole stretch band kits designed for all pole dance levels
We offer a blend of resistance bands to assist with any pole exercises and any level of strength training. Whether you're a seasoned poler looking for a little boost or a newbie just starting out, these kits make it easy for you to mix and match exercise bands together for a full-body workout.
Polers seeking the essentials for assisted bodyweight training on the pole

Building blocks for aggressive strides improving pole tricks, flexibility, and conditioning

$54.95

Passionate polers looking for a comprehensive training platform

All 3 bands can be used alone or combined for a wide range of assistance. Great conditioning tool for strengthening upper and lower body.

$64.95

The studio owner or pole enthusiast wanting the full range of customizable resistance levels.

The full stack training accelerator. The light band builds shoulder mobility and triceps | Power band enhances spotting, pullups, and inverts.

$99.95
Tips for Using Different Pole Fitness Bands
Customize the resistance needed for each pole exercise.
Bust through plateaus and accelerate progressions by training with the right selection of pole stretch bands.

Accelerate aerial hip lift training with the heavy band

Progress to the robust band to strengthen handsprings/deadlifts

Scale up to the power resistance band to hold your iron-x
Mark progress with lighter bands as you train static or dynamic exercises
As you fatigue, you'll need more band assistance, and as you get stronger you'll need less.

Combine two pole resistance bands for maximum assistance

Remove the lighter band as you get stronger for medium assistance

Progress further until using just the lighter band for minimal assistance
What our customers are saying
"As a pole studio owner, I've found Rubberbanditz bands useful for spotting and for helping beginners feel more confident on the pole."