Our Promise
Love your ring? If not, contact us to refund or replace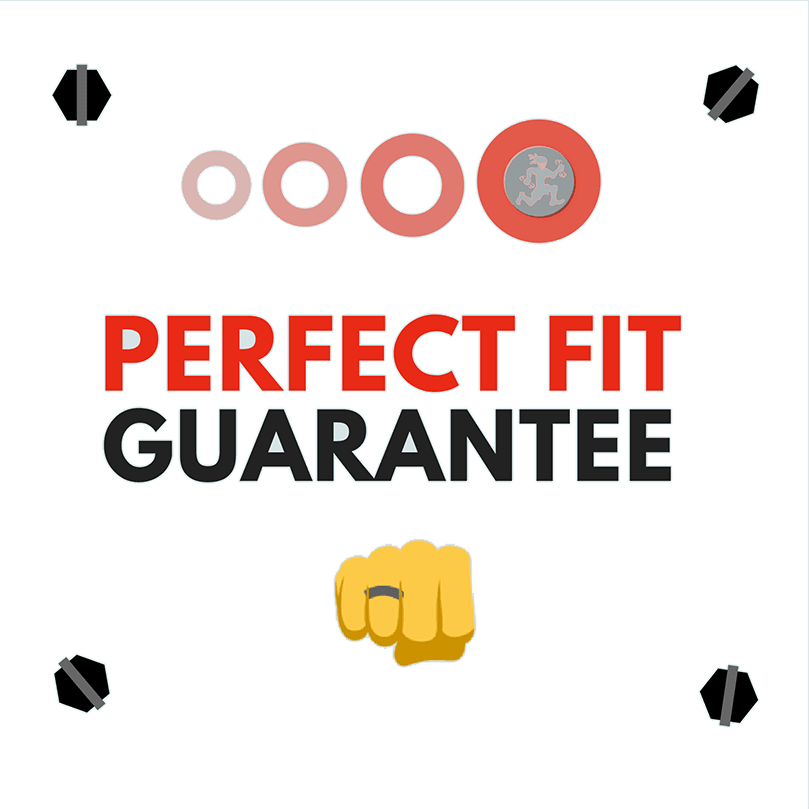 600+ How-To Videos

Lifetime Warranty

100% Satisfaction Guarantee

Free Shipping

On all US orders over $60

Snap Resistant Bands

Rugged layered design lasts longer
Full Selection of Rubberbanditz Rings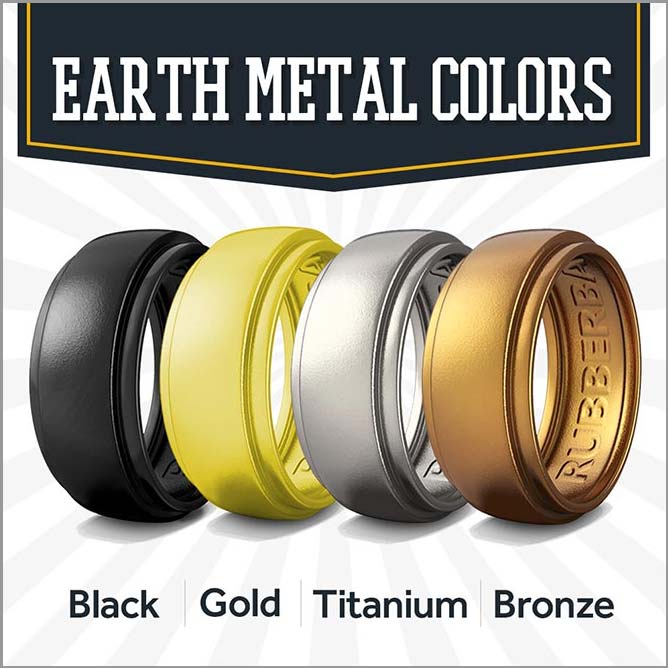 Rubber Wedding Bands Made With Silicone
Be active and attractive with RubberBanditos rubber rings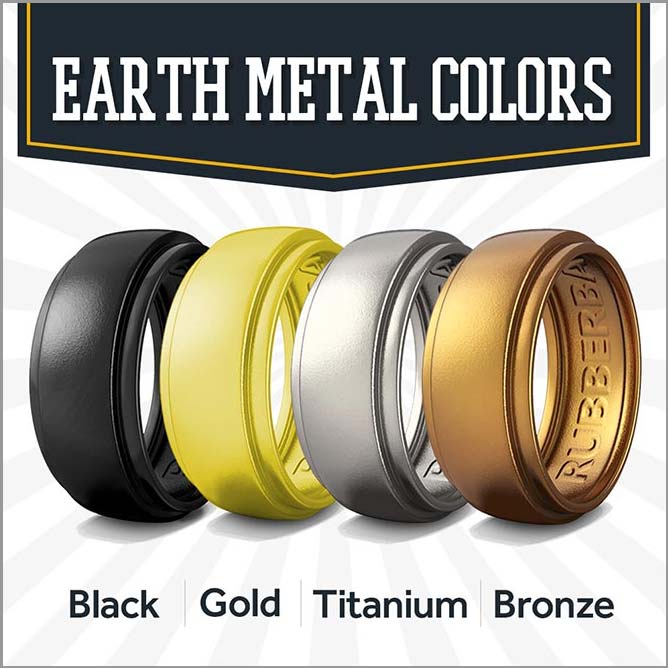 Ask any RubberBanditos rubber ring wearer how much they love their active lifestyle ring, and undoubtedly hear nothing but jubilation. Our silicone rings are comfortable, durable, and modern, able to withstand even the toughest workouts without being damaged or causing discomfort.
Although silicone wedding bands may not carry the same level of mental significance or price tag as traditional wedding bands, ours look the same as precious metals. You can find our womens and mens silicone rings in a variety of colors and designs. In fact, the metallic color is baked into our allergen-free silicone to give each rubber wedding ring an Earth metal appearance.
One of the best parts about getting a ring made of silicone is that you can wear your rubber wedding bands without worrying about damaging your diamond or scratching an expensive wedding band. Workout, clean, hike, bike, or do any other activity you enjoy doing with these rubber wedding rings. No matter what kind of active lifestyle you may be living, rubber rings will be your perfect accessory.
You don't need a traditional wedding band to show your commitment. Enjoy your favorite activities with the comfort of our athletic wedding bands. Created with durable silicone material, our wide range of active wedding bands offer both comfort and style for men and women.
RubberBanditos feel better on your finger too, you'll forget you're even wearing a ring! Worrying about losing engagement rings, damaging a diamond wedding band, or suffering from a swollen ring finger are yesterday's problems. We've engineered the perfect silicone wedding rings that you can wear for workouts, work outside, or working it on the dance floor.