Superior Layered Design
Made to last through whatever intense workouts you can think of
600+ How-To Videos

Lifetime Warranty

100% Satisfaction Guarantee

Free Shipping

On all US orders over $60

Snap Resistant Bands

Rugged layered design lasts longer
Individual Bands
Individual Bands
Individual Bands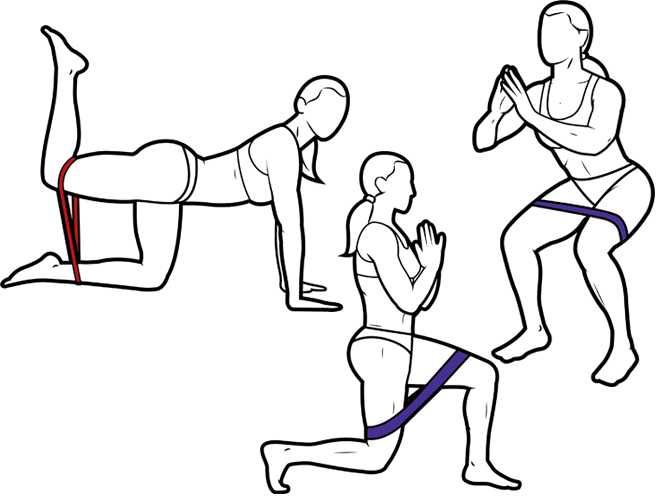 Booty Bands: Resistance Bands for Glutes
Extra thick resistance loops for the ultimate booty band workout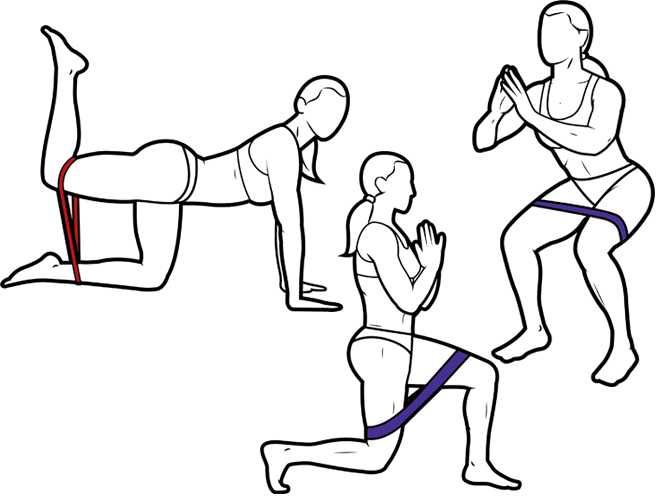 Our mini loop booty bands are crafted to stimulate total glute engagement for deep strength training and toning. Each of our mini loop bands are over 20 layers thick (different from most mini bands). This provides three distinct advantages:
More effective workout bands for legs: The noticeably heavier resistance dynamically activates hips, thighs, glutes, and legs.

Roll-up resistant: Thin loop bands tend to roll up causing discomfort when using resistance bands for leg workouts -- our loop bands don't.

Build to last: Because each mini band is layered, they pop less and are made to withstand even the most intense leg workouts
These resistance bands for glutes take your booty work out to the next level. Whether you are doing squats or lunges, you will be able to see a noticeable difference when doing butt exercises with bands. Try our mini stretch bands today to build muscle and strength.