by Lily Arthur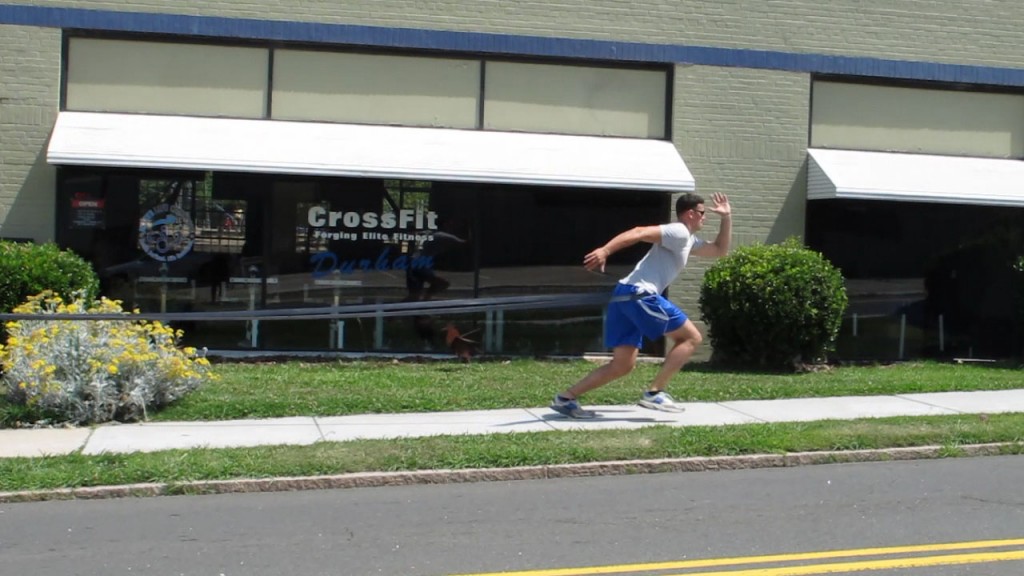 Bring it with a well balanced diet and our sprinting bands!
Keeping in top form is important all year round, but the start of a New Year gives you an even better reason to try and improve the way that you exercise and eat. Trying to steer clear of those foods and drinks that you know are doing you no good can be really difficult after the Christmas and New Year's holiday, but we are almost a month into 2013 so now is the time to start trying if you have not already!
Know What You Need
Breaking old eating habits is one of the first things you have to deal with, but once you know exactly what you have to give your body to achieve the results you want it is not so hard. Supplying your body with the right type of fuel for your usual workout will mean you can exercise longer and harder. Whether you want a cardio workout, or want to build lean muscle, will determine what the best types of food to eat are.
We've broken the article up into 2 parts, the first was on fueling for Muscle Building and the second is all about eating for Cardio.
Energy Supply for a Cardio Session
An intense cardio session requires a different approach to strength training. Carbohydrates are the most important food source, and High Glycemic Index carbs can really help provide you with a quick energy boost while doing things like running or cycling. Foods like white bread and white rice are good examples of High Glycemic Index carbohydrates, and along with things like energy bars, release sugar into the blood very quickly, giving you a quick but brief energy boost which is perfect for going that extra few minutes. Adding fibre and protein will help to provide a more steady supply of energy while you are working out too, so it is a good idea to include some of these in your pre-workout meal too. Try to eat your high carbohydrate meal around 30 to 60 minutes before you plan to work out.
Cardio Session Foods
Before you start your cardio session you need something in your stomach, and mixed whole grains is a healthy choice. Granola or muesli with sliced apple and brown sugar topped off with skimmed milk or low fat yogurt is a good start. Fruit smoothies are also a great source of carbs, and you can try mixing different fruits to see which you like best. Try bananas, strawberries, honey, and soy milk for a really delicious and healthy smoothie.
Once you have finished your cardio work out, you need to replace all those electrolytes and carbohydrates you lost. Fruits and veggies are the best source of carbohydrates, so try things like salads with cashews nuts and vegetable soups. Keeping everything natural will go a long way to provide your body with the nutrition it needs and keep it as healthy as possible.