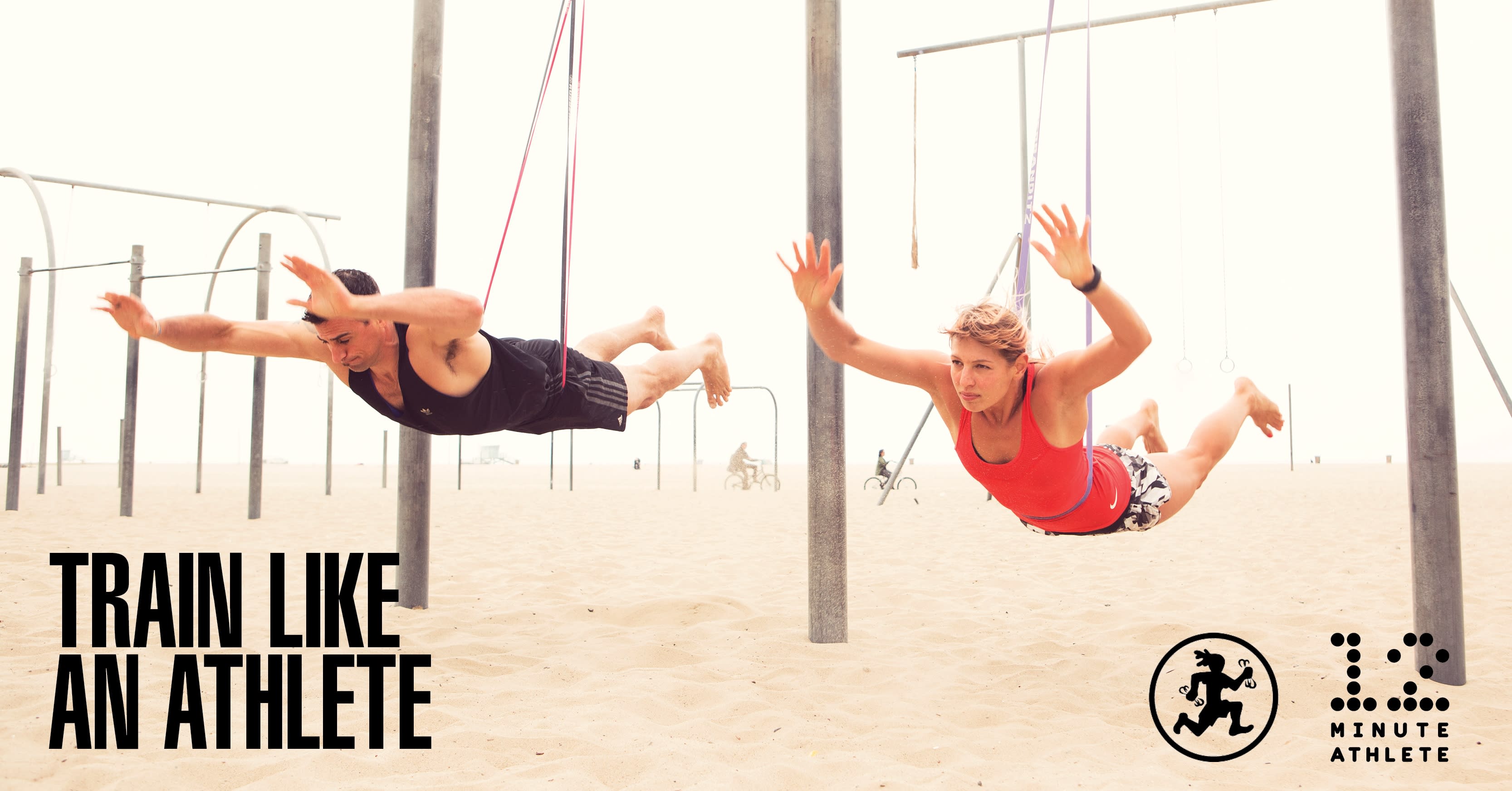 Tick, tick, boom! After much anticipation we are proud to announce the launch of the Bodyweight Strength + Power program we created in partnership with 12 Minute Athlete. With minimal equipment this mobile-friendly program is like a virtual trainer that enables you to train like a champ anywhere. We collaborated on this program with Krista Stryker and team to combine the best of both of both fitness worlds. I have little doubt you'll find it challenging yet rewarding.
The program is going live today (September 12th, 2017) on the 12 Minute Athlete site. Here is a quick and dirty FAQ for those who are ready to take the bodyweight training plunge:
How long is the program?
3 times a week for 90 days
What equipment is needed?
Fitness bands, pullup bar, jump rope... that's about it for resistance equipment. There are a acouple more optional light workout accessories and everything can conveniently be found for sale here.
Is this for men or women?
Both! The program was designed to for men and women alike. The only caveat is that you have to be serious about working out hard.
Will it make me bulky or toned?
This program was designed to: tone the entire body, build functional strength, and improve your athletic performance.. not to turn you into a body builder.
Is there a discount?
You betcha! Use code: BANDS at checkout during the first week (9/12-9/17) to save 20%
Where do I find it?
Right here. See you on the other side.