You might have noticed some changes that are going on around the site. We are working hard to make everything better for you!
The latest change: Our green page!
You have probably already picked up on the green nature of the company. We try our best to keep it green, whether it is biking to work or designing trashless packaging. So go read about it!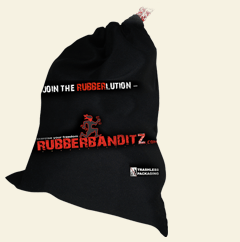 And as always, we want to hear your suggestions. Shoot an email to info at rubberbanditz dot com with your ideas!