For the most part I'm pretty on top of eating healthy. On a college student budget, I usually eat at home or pack my lunch. I stock my fridge with (mostly) highly nutritional foods to make sure I'm eating right. In fact on the weekends I usually whip up some healthy meals in advance, so I won't succumb to pizza delivery when during a super hectic week.
But on the rare occasions I splurge and go to a bougie restaurant or even better when my lovely boyfriend covers the bill, it makes eating healthy a whole lot trickier. Its hard to pass up all the scrumptious entrees and desserts. Even when I think I'm ordering healthy, it'll turn out that the item was wayyyy more calories than I thought.
There are ways to order healthy, at least in most restaurants, however. Here are 7 hacks to making healthy choices when eating out.
1) Do Your Homework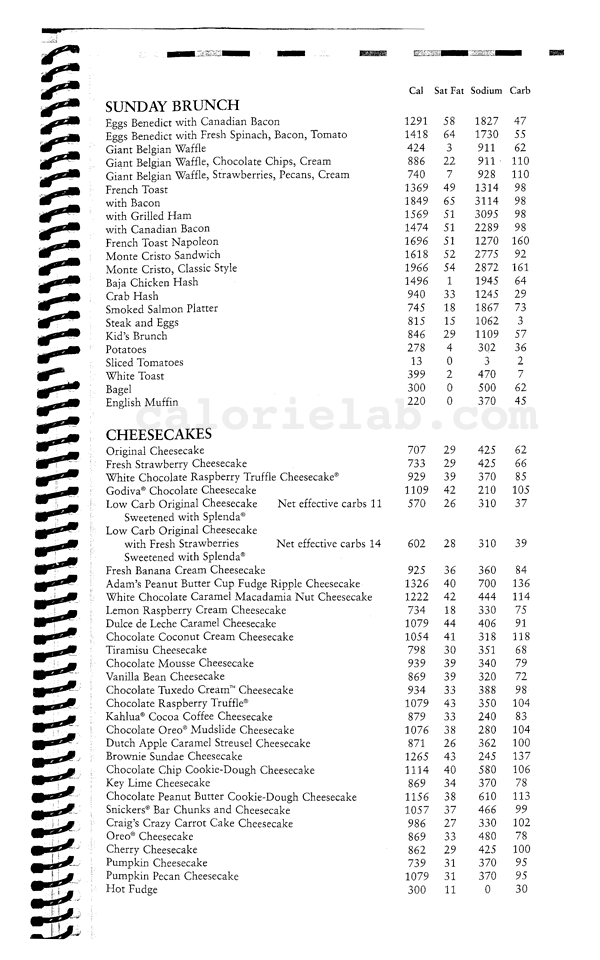 Before we go anywhere facebook check in worthy, my boyfriend always salivates over the menu predinner. Try looking at the menu and the less fun nutritional info before you go, so you'll know what healthy options you have.
2) Sharing is Caring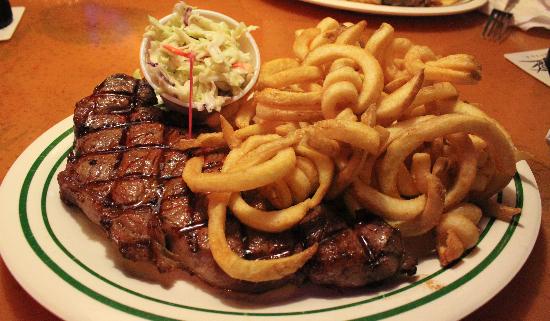 Unless you're eating at one of those three pieces of lettuce on a plate places, most restaurants tend to serve oversized meals. Try splitting with company in order to save money and calories. If no one at the table wants to order the same choice, ask for a togo box right when the food arrives. Place half inside so that you won't be tempted to eat the whole thing.
3) Sauce on the side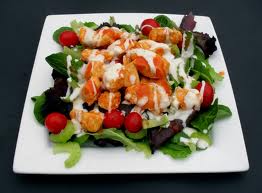 Restaurants guarantee that their food tastes delicious, but not necessarily nutritious. Think you're ordering healthy when you pick a salad? Think again. The Macaroni Grill classic chicken caesar salad has 840 calories! About five hundred of those come from the dressing alone. If you order it sans dressing its only 380 calories. So ask the server for dressing and sauces on the side and then lightly drizzle as you would do normally.
4) Skip the bread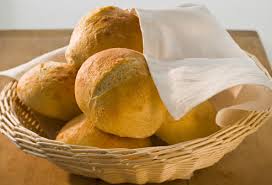 Sometimes the best part of the restaurant is the free bread. Ok that's only in really bad restaurants. But when you're hungry and waiting for the food, gorging on bread is super tempting. But you'll be adding hundreds of calories and carbs to your meal prior to eating the main course.
5) Don't Drink Your Calories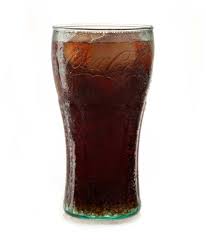 I have a rule about not drinking calories and that's something that should definitely be stuck to when eating out. Restaurant sodas are much bigger than a cup at home and it doesn't help when the waiter comes back to give you free refills! If you're glass is refilled three times over the course of dinner, you're looking at around 500 calories! Alcoholic drinks are no better. If you must order drinks, ask for a lot of ice and an extra glass of water. That way you'll be sipping on more water instead of sugar.
6) Order half and half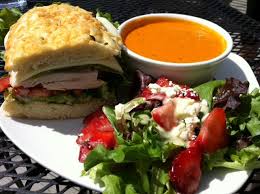 If you really can't bring yourself to skip a decadent meal trying doing half and half. My sister and I will split one thing that we know is naughty like pasta or french fries and then go halfsies on a salad. That way we can be satisfied without too much guilt.
7) Don't be shy
Ask for substitutes for fattening choices. Check if you can get a burger wrapped in lettuce instead of a bun or your chicken grilled instead of fried. I used to work in a restaurant and its usually fine when customers want to change up their dish (as long as their polite about it!). Making a few swaps can make meal a lot healthier for you and the worst they can say is no.