Shop Resistance Bands & Accessories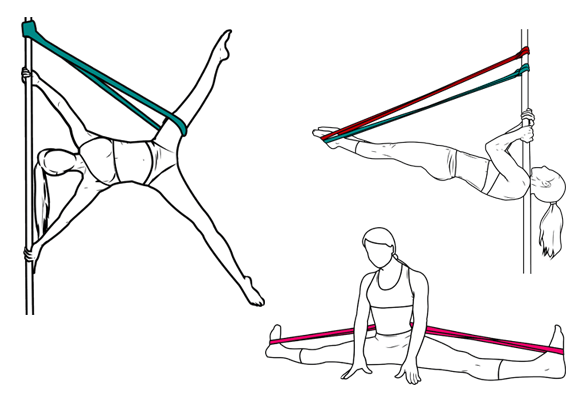 Use our Dance Stretch Bands to:
Access your workout anywhere
Maintain muscular strength and balance
Increase flexibility
Reduce the risk of injury
Spot yourself or other students during exercises
Perform advanced movements
Each of our elegantly designed resistance bands can be used for on or off the pole for full body conditioning or stretching. You'll immediately feel how our exercise bands help deepen static stretches by applying a smooth elastic resistance force to increase flexibility in legs, hips, arms, feet, or any muscle group!
Make rapid strides by simply attaching our stretching bands to a pole or aerial apparatus to help offset your bodyweight. Dancers will see rapid improvement in their abilities by using the bands as a spotting tool to naturally enhance performance.
Our veteran training staff created a series of ebooks to help teach the art of assisted bodyweight training and resistance training. We hope you enjoy and will let us know if you have any feedback. We listen!