Our Green Policies
promoting a green product and a green working environment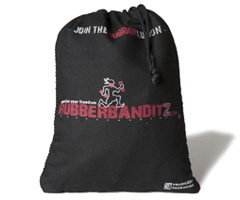 Packaging
The objective of our packaging is to minimize waste. The mobile gym kit comes in a trashless travel bag. That means you can keep all your equipment together, forever — and create 0 waste!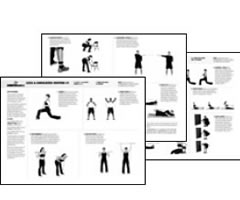 Downloadable Exercise Manual
All customers get the option of downloading the exercise manual instead of receiving the print booklet. The best part for you? You save five percent on your purchase!
Minimal Material
By having detachable grips and straps, it both minimizes the amount of equipment you need and gives you more options in your workout routines. Not to mention, the bands are all you need for a great workout. No bulky machines or weights necessary!
No Gym Commute
The mobile gym package is designed for you to use it anywhere. Home, work, on the river. There's no gym required, so no commute required either!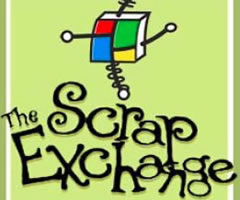 The Scrap Exchange
All returned bands are donated to The Scrap Exchange and reused for arts and crafts projects.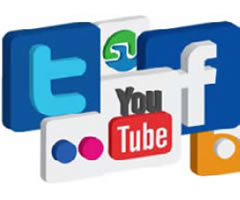 Marketing
We focus all our efforts on Internet marketing instead of print marketing. That way we can reach you without having to kill any trees!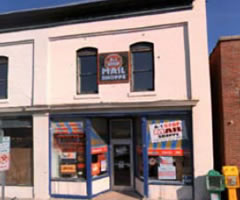 Recycling
All the boxes that we get the bands in before we send them to you are recycled by donating them to A-1 Mail Shoppe for repackaging.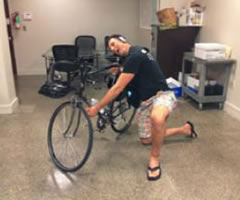 Minimal Commuting
We encourage working remotely, and when we do come in to the office, it's normally a commute via bicycle!
We are always looking for more ways to make our company green. Have some ideas? Contact us!