Forge Elite Fitness with Bands
Take your Crossfit WOD anywhere
Since 2000, CrossFit has helped thousands of dedicated athletes become stronger, faster, leaner and more agile. Through our Crossfit Bands, our Crossfit Equipment, and our comprehensive Crossfit Essentials Kits, we'll make sure you have no excuse to miss your WOD.
"These fitness bands help me stay in shape and give me a great training weapon I can use anywhere."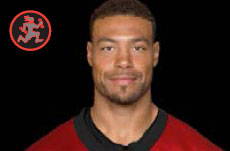 As a quadruple bottom line company (People, Planet, Profit, Power) we make the world a stronger place. Check out our RubberbandAid Project in Kibera, Kenya.
Rubberbanditz, LLC
is a small, health-conscious business based in Durham, North Carolina. Our aim is to eliminate any constraint or excuse that prevents you from living a healthy lifestyle. That's why we're believers in Rubberbanditz, an exercise product that is accessible to everyone. The gym is no longer too far away or too expensive. Customer service and the achievement of our customers' personal fitness goals are tops on our priority list. Exercise your freedom!