Rubberbanditz Careers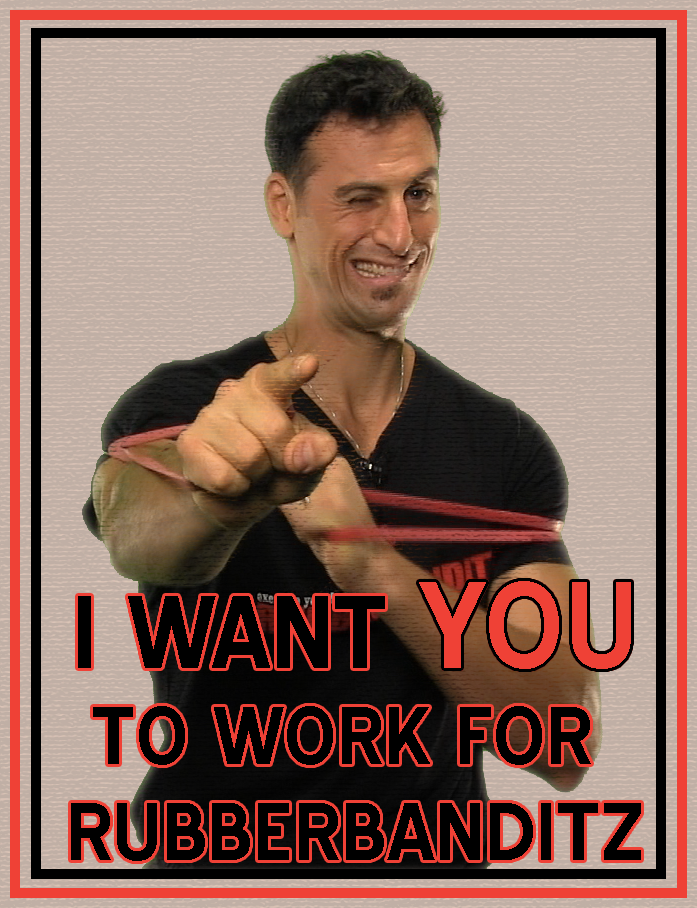 We look at Human Resources not as a cost to control but as an asset to grow. We believe in the principles of sustainability: to provide social, environmental, financial, as well as strength returns--the so-called Quadruple Bottom Line. The social bottom line begins with employees for whom we seek to provide a positive work experience.
About Us
Rubberbanditz, LLC is a small, health-conscious business based in Los Angeles, California. Our aim is to eliminate any constraint or excuse that prevents you from living a healthy lifestyle. That's why we're believers in Rubberbanditz, an exercise product that is accessible to everyone. The gym is no longer too far away or too expensive. Since our inception in 2009, we have accumulated over 23,000 customers in 18 countries and counting. Customer service and the achievement of our customers' personal fitness goals are tops on our priority list. Exercise your freedom!
Currently, we don't have any open listings, but we are always looking for smart, motivated individuals. Send your cover letter and resume to [email protected].