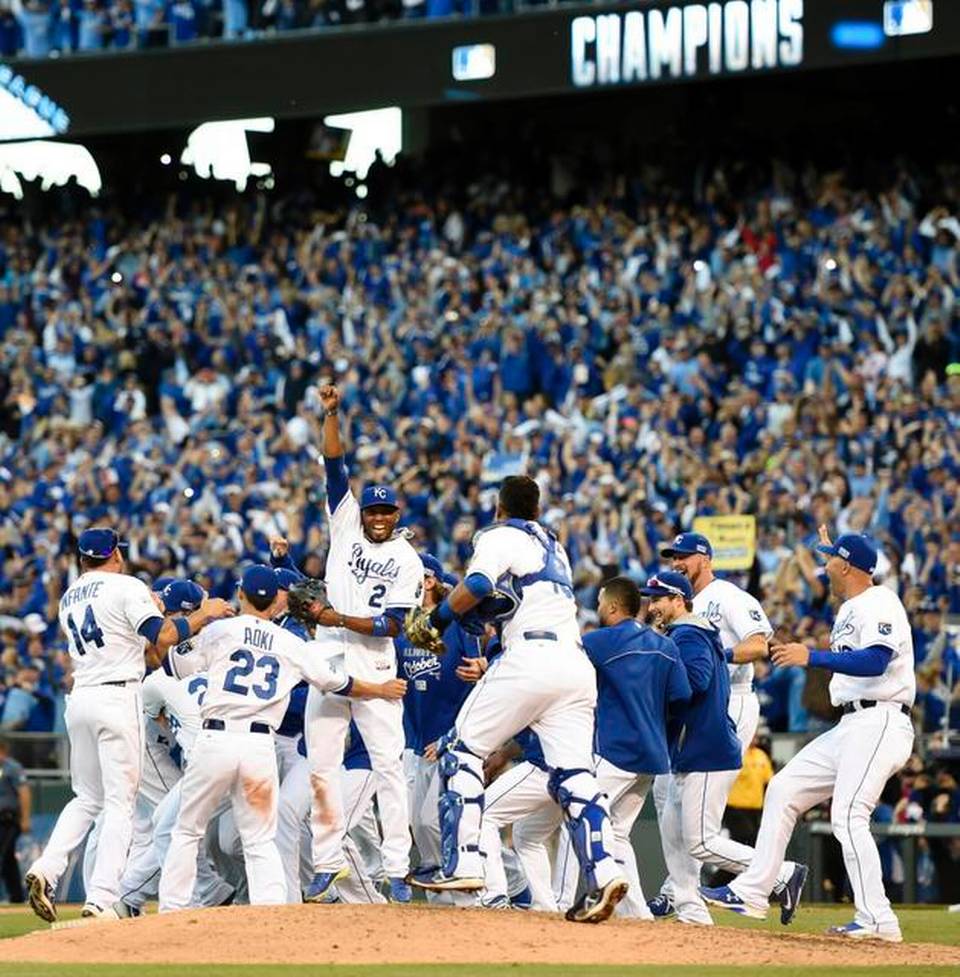 Have you been watching the world series? In case you haven't, I'm proud to announce that the Kansas City Royals, aka the fastest team in the league, won Game 2. Now as a former San Franciscan, I am a little bit sad about the outcome. However as a Rubberbanditz employee, I couldn't be more excited! That's because resistance bands are a major part of what is fueling the team's success!
Speed coach for the Royals, Joseph Potts, recently explained how he got the team into winning shape. One of his main techniques was to employ resistance bands during lateral movement training. A key exercise was Band-Resisted Lateral walks. "I feel like a lot of those [exercises] teams tend to get neglected," Potts says. "They have a huge benefit on the speed side of things."
Potts' band resistance training is definitely working! The Royals beat the Giants by no less than five home runs on Wednesday. But we have even more exciting news. Joseph Potts himself designed an official Rubberbanditz kit! The kit includes all of the tools that Potts used to get his team speedy fast! Now you can be in on the secret to being the fastest team in the league.

Good luck tonight Royals! We will be cheering for you!