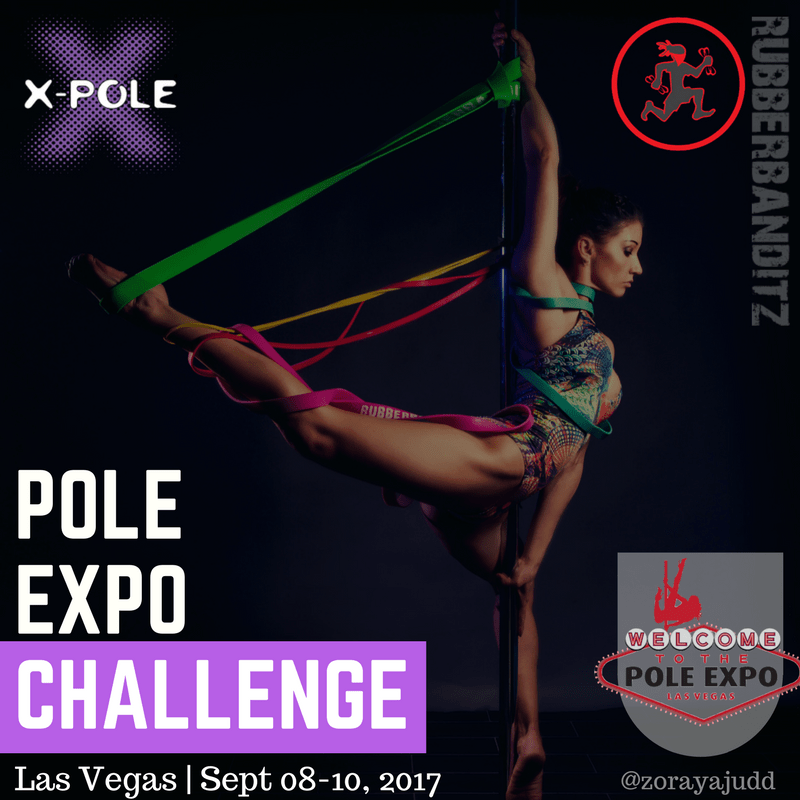 X-Pole, Pole Expo, and RubberBanditz have teamed up and are hosting a mega #PoleExpoChallenge during Pole Expo on Sept 8-10th at the Hard Rock Hotel in Las Vegas.
Winner will receive a New Powder Coated X-Pole, a free pass to the 2018 Pole Expo, and a full suite of pole training bands (over $500 worth of prizes). Runner-up gets a swag bag.
Want a shot at the prize? Entry is super easy!
Rules
- Photo or video must use at least one RubberBanditz band and one X-Pole and be posted to Instagram and/or Facebook.
- Must follow @RubberBanditz @xpoleus and @poleexpo Instagram and/or Facebook.
- Must use the following tags in your post: @rubberbanditz @xpoleus #poleexpochallenge
- Photo or video can be on or off the pole and can feature one or multiple people.
- Entries must be posted between Sept 7th, 2017 – Sept 10, 2017
- Multiple entries accepted and encouraged.
Winner
- Entries will be judged by a panel from X-Pole, Pole Expo and RubberBanditz staff. Winner will be chosen based on creativity, inspiration, and effective use of band and pole.
- Winner will be notified via direct message
- 1st Place prizes are worth over $500 and include:
- 1 New Powder Coated X-Pole,
- 1 Free Pass to Pole Expo 2018 in Las Vegas, NV,
- 1 Full set of RubberBanditz Pole Training Bands
- Fist bumps on social media from X-Pole, Pole Expo, and RubberBanditz

- Runner-up gets a free pole band and tank top