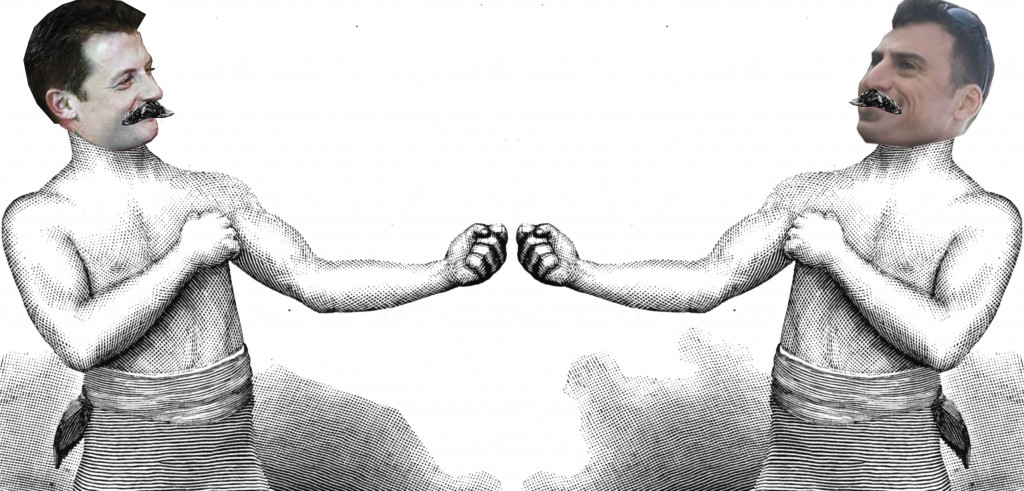 The Rubberbanditz office is feeling quite manly this month as two gentlemen of Rubberbanditz have decided to participate in Movember. What is "Movember"? Well for the uninitiated, here is the quick description from their site:
During November each year, Movember is responsible for the sprouting of moustaches on thousands of men's faces, in the US and around the world. With their Mo's, these men raise vital awareness and funds for men's health issues, specifically prostate and testicular cancer initiatives.
To summarize, Ari and Jason are both growing mustaches this November to raise money and spread awareness of men's health issues.
Why mustaches you ask? Well, I'll explain by using one of my favorite Douglas Adams quotes: "Okay, you are trying to raise funds for this very worthwhile cause, and I can see that it's an important and crucial matter and that lives or indeed whole species are at stake and something needs to be done as a matter of urgency, but, well...I don't know... Tell you what - do something really pointless and stupid and maybe a bit dangerous, then I'll give you some money."
So as we both do something kind of stupid for a good cause, please consider donating a dollar or two for the cause. To make it a little more fun, we'll even have a competition. Vote (with dollars) for who you think would look funnier with a mustache! Then we'll post both of our pictures at the end of the month and see who pulls off the 'stache better!