There's a lot going on at Rubberbanditz HQ! It's buzzing with the holiday spirit this week. I figured I would take the chance to give you all the run down so you don't miss a thing:
Wednesday is the last day for you to show your support for Rogers Herr and get something back so check out the page and buy some bands for a good cause!
Thursday is…drum roll please… Thanksgiving! We know you're going to gorge yourself on lots of turkey, stuffing, potatoes, cranberry sauce, and whatever else is traditional turkey-day fare in your household. Just make sure to grab the bands and work off at least some of the calories!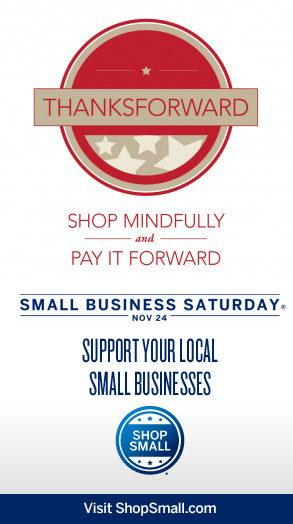 Friday is the infamous "Black Friday" so while all of your friends are standing in line in the cold, you can laugh at them from your warm house by buying from us! Friday will be the start of our Holiday sale, 15% off our store (Code: THXFW). But it's a little more than that. This year we've partnered with "Thanksforward," a member retailer program through which businesses provide customers special discounts and offers in exchange for a pledge on the part of the consumer to do good during the November 15- December 31 holiday shopping season. So yes, you're getting our product for a low price, but when you get that low price, we ask that you pay it forward and do something nice for someone else.
Finally, Saturday is something new to us, but we're happy to participate in "Small Business Saturday." As part of our participation, we're offering a free light band to everyone who uses the code SBSAT on that day. Learn more by visiting shopsmall.com. There are a lot of small businesses out there that need your support too, remember when you spend your hard earned dollars, you're casting a vote for how you want the world to be, so vote intelligently. Wow, I know it's a lot to take in, and it was a lot to set up! We hope you'll join us this weekend, once the turkey coma has passed, get back out there and put those bands to good use.